Help Us Help You -
Assessment- Rigorous analysis of your business needs
Best Solution- Industry leading software or custom development
Deployment- Cost effective and efficient
Contego Group offers a full range of ERP management services to help you and your business Take Control – gain visibility into your whole business.Trust Your Data – Improve data accuracy and reliability. Improve Margins – Course correct with real time data. Reduce Operating Costs – Improve efficiency with improved workflow. Improve your Business Intelligence – Turn data into useful information.
Daily Field Ticketing for Acumatica
Bring daily field tickets directly into Acumatica, all on one screen! Increase data processing efficiency by removing tedious double entry or data imports from an external system.
Fully Integrated within Acumatica
One Consolidated Entry Screen for Labor, Equipment, and Material
Designed for the Oil & Gas Service Industry
Field Tested
Customizable Daily Field Ticket Reports
Easy Implementation
Outlook Connector for Acumatica
If you are using Microsoft Outlook client but not connecting to O365, we now have a solution for you.  Our Acumatica Outlook plugin works great if you have local installs of Outlook that point to a third party email platform.  It has the functionality that helps email information flow directly into your ERP.
Fully Integrated within Acumatica
Works for non-office 365 Outlook client
Works for 3rd party email solutions such as Gmail, Kerio, and others
Add Contact Information and email correspondence to your CRM
Saves you the time of retyping or copy and pasting information
Acumatica Vacation Tracker
This solution provides real time tracking and approvals of employee time allotments.
Fully Integrated within Acumatica
Maintain employee allotments for Vacations, Personal Leave, Banked Time, and other non-billable time requirements
Employees submit time away requests similar to time entry
Management approvals and notifications can be enabled
Look for more HR tools from Contego going forward.
Dynamics SL Field Technician Solution
Our Dynamics SL Field Technician Solution allows a field user to bring his office application with him.  It allows him to:
Get the daily or Weekly jobs on the tablet before leaving in the morning
Allows the technician to fill out his safety sheets and other paperwork when they arrives on site
Allows voice recognition to fill in visit notes so you get the full story
Captures time and materials as the job progresses so nothing is missed
Allows signature capture and emailing of worksheet before leaving the site
Integrates fully into Dynamics SL so that invoice generation is only minutes away
Dynamics GP Payroll Auditing
Our GP Payroll auditing tool helps our customers by reporting batch changes that don't match employee records.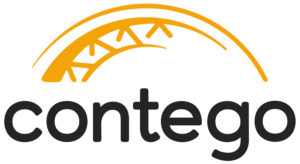 Contego Partner Program
Contego works with other Acumatica and Dynamics Partners to sell our products.  If you are interested in learning more about our partner program see our Partner Program page.